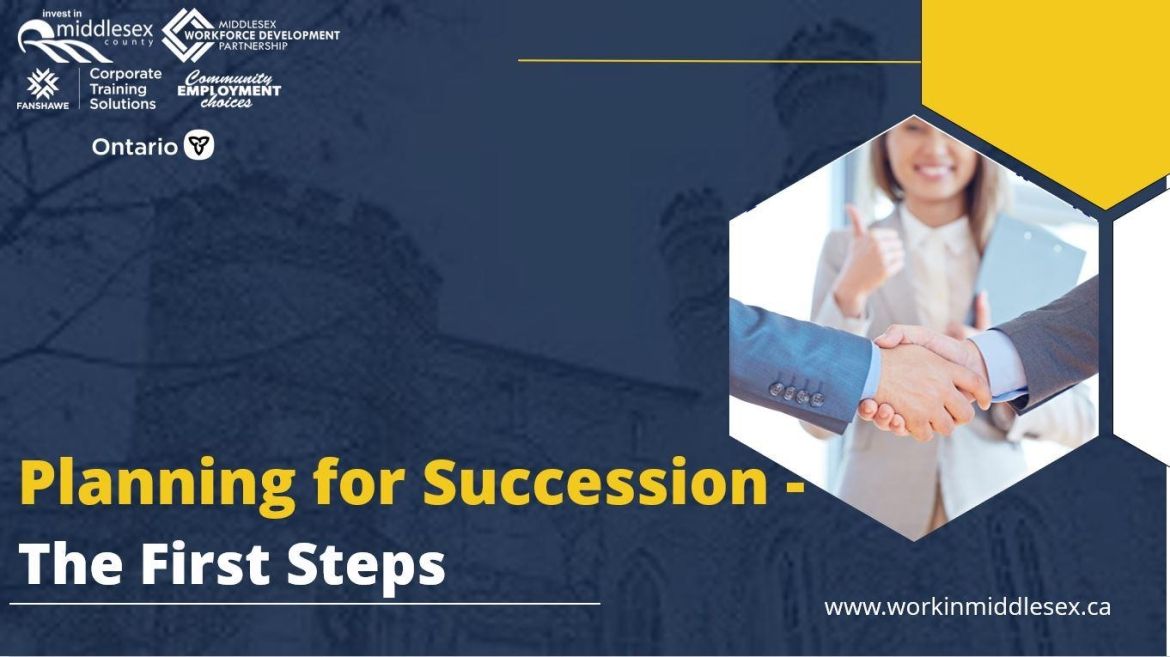 Changes in business ownership happen all the time and it is critical to be prepared for the next steps in your business succession plan. Whether you are selling your business due to retiring, moving or happening to pass it along to other owners, you will want to be prepared for when that time comes.
Middlesex County as part of the Workforce Development Partnership has collaborated with Fanshawe College's Corporate Training Solutions, Community Employment Choices and the Province of Ontario on launching a Succession Training program focused on Small Business Succession.
This training consists of four video workshops that cover key topics on planning for succession planning. This ranges from the first steps in planning, tax implications, preparing for the business sale and transition to new ownership. Whether you are a sole proprietor, part of a partnership or corporation there is value through these video workshop sessions.
Once the business completes the video workshops it is recommended that they still consult with Fanshawe College Corporate Training Solutions through the process as having professional guidance and resources is a critical tool to ensure the succession planning process goes smoothly.
Having these types of training programs available for the businesses in Middlesex County has been identified as being a need for the community, in which the training will help keep these businesses in the community for new generations into the future. As a business it is always important to ask yourself the question of why you are planning to sell and when this may be the plan. Being prepared with the proper training is important for a business owner. Selling a business is typically a big decision which should be completed strategically to maximize the revenue made both to the owner but also to prepare the purchaser to succeed.
Watch these terrific, informational videos to learn more about the Small Business Succession Planning!