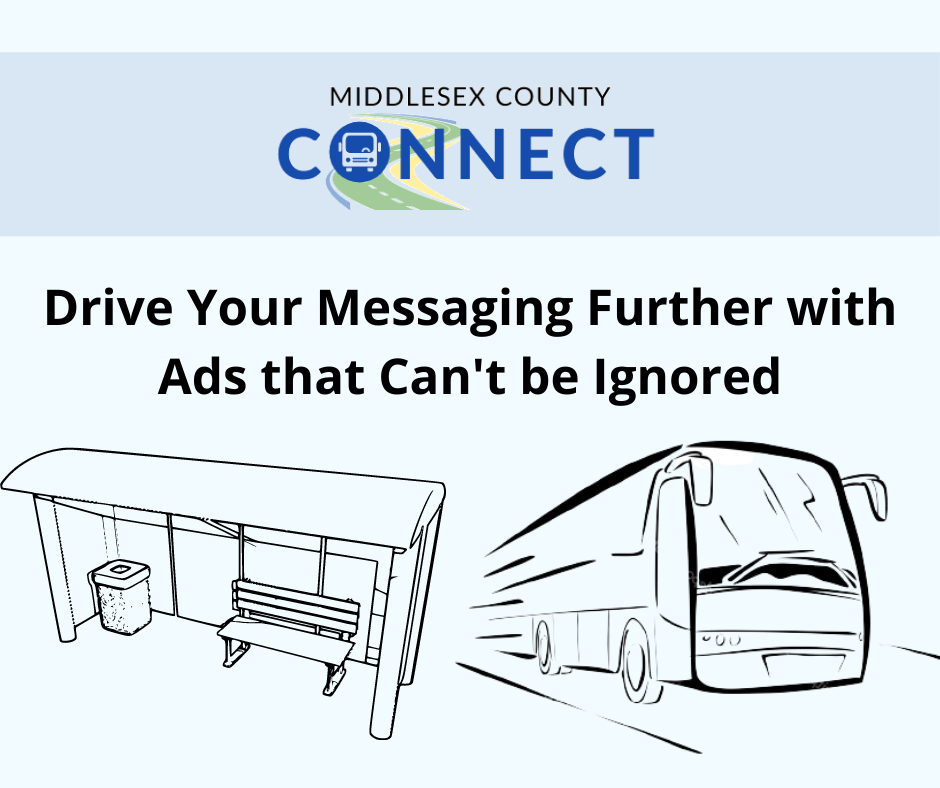 Are you looking for a new and affordable way to advertise your business? Interested in increasing your brand awareness and community outreach? Look no further than Middlesex County Connect, the County's Inter-Community Transit Service! We have a number of cost-effective advertising options available to help you reach both local and regional populations, including: 
Bus Shelter Ads
Exterior Bus Ads
Interior Rack Bus Ads
With bus advertising that literally drives your messaging across a variety of towns and communities in our region, we can help you reach various segments of the population in a powerful way. Our service operates across Oxford County, Middlesex County, and the City of London, providing transportation to students, seniors, workers, and families.
Each advertising solution is influential on its own, but you can amplify your message further with a thoughtfully executed campaign that makes the most of how they can also work together. Explore our various transit advertising solutions by clicking the link below to explore our 2021 Advertising Kit.
Middlesex County Connect Advertising Kit 2021
If you're interested in advertising your business with Middlesex County Connect, email @email and we will be happy to help you plan your next campaign!