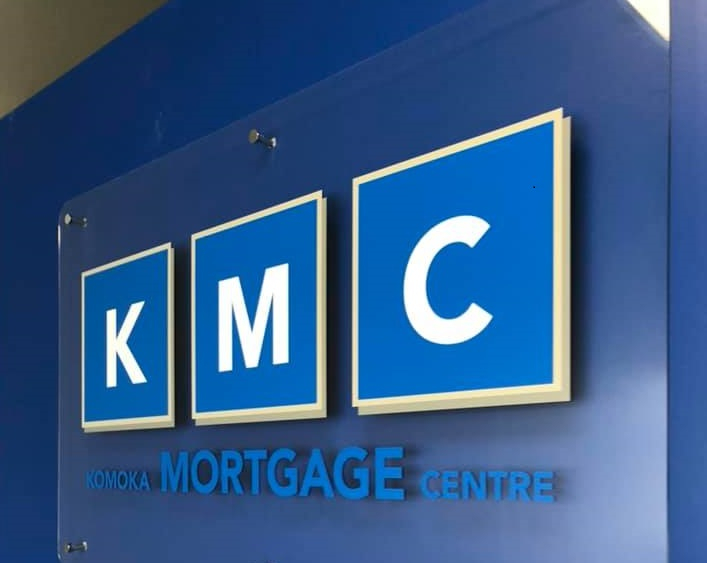 At times, life can be stressful. Buying your first home, completing renovations, and finding reliable insurance are just some of the reasons why. The team at Komoka Mortgage Centre is there to take the stress off of you and make these important milestones enjoyable. KMC offers access to over 100 lenders, a staff with combined experience of over 50 years, and experts in home financing, financial planning, law services, and more. This impressive portfolio is surely to put clients at ease.
The Komoka Mortgage Centre first opened their doors in early 2020 in the Shoppes of Komoka Plaza. Owner, Yvette Helwig is a 14 year resident of the Kilworth/Komoka community and has enjoyed watching the growth over the years. "The small town feel & "shop local" desire is very strong and when I was deciding on where to open my business, there really wasn't any better choice than here in Komoka," she said. While the last year or so hasn't been too kind to businesses, Yvette thanks everyone in the community for the support they've shown KMC so far. KMC is made up of a group of small business professionals working together to provide the best service possible and couldn't be happier to be part of such an amazing community.
Home buyers may have found it difficult to find success in the current market, Yvette advises first time home buyers to have a budget laid out before doing the mortgage pre-approval. With the cost of housing on the rise, it's recognized that a lot of first time buyers have not had the opportunity to move out or rent, let alone buy a house. "Planning out your budget will ensure you know exactly what you can afford," she explained. "Aside from the down payment, there will be other expenses at closing and it's important that you have enough savings to cover both," she continued. Rest assured, KMC helps with each step of this process including pre-approvals so you can be confident going out to look at homes. Yvette describes the local housing market as strong with lots of new housing developments showcasing some truly outstanding builders. In reference to Komoka specifically, she notes there are small businesses and some larger storefronts continuously opening, which benefits the community by introducing more amenities.
The Komoka Mortgage Centre is truly a one-stop-shop! They assist with all kinds of mortgage financing from buying a home or commercial property to home renovations and debt consolidation. That's right, they don't just deal with residential mortgages but commercial, agricultural, mixed use and multi-unit mortgage financing too. KMC's Financial Planner can assist with your investment needs along with life and other insurance needs. Komoka Law is also part of KMC, specializing in real estate and estate planning. In need of realtor or home staging? They are happy to share their vast range of referral contacts. For every phase of your life, Komoka Mortgage Centre has a mortgage for that!
Follow Komoka Mortgage Centre on Facebook, Twitter and Instagram for trustworthy advice and fun monthly events!