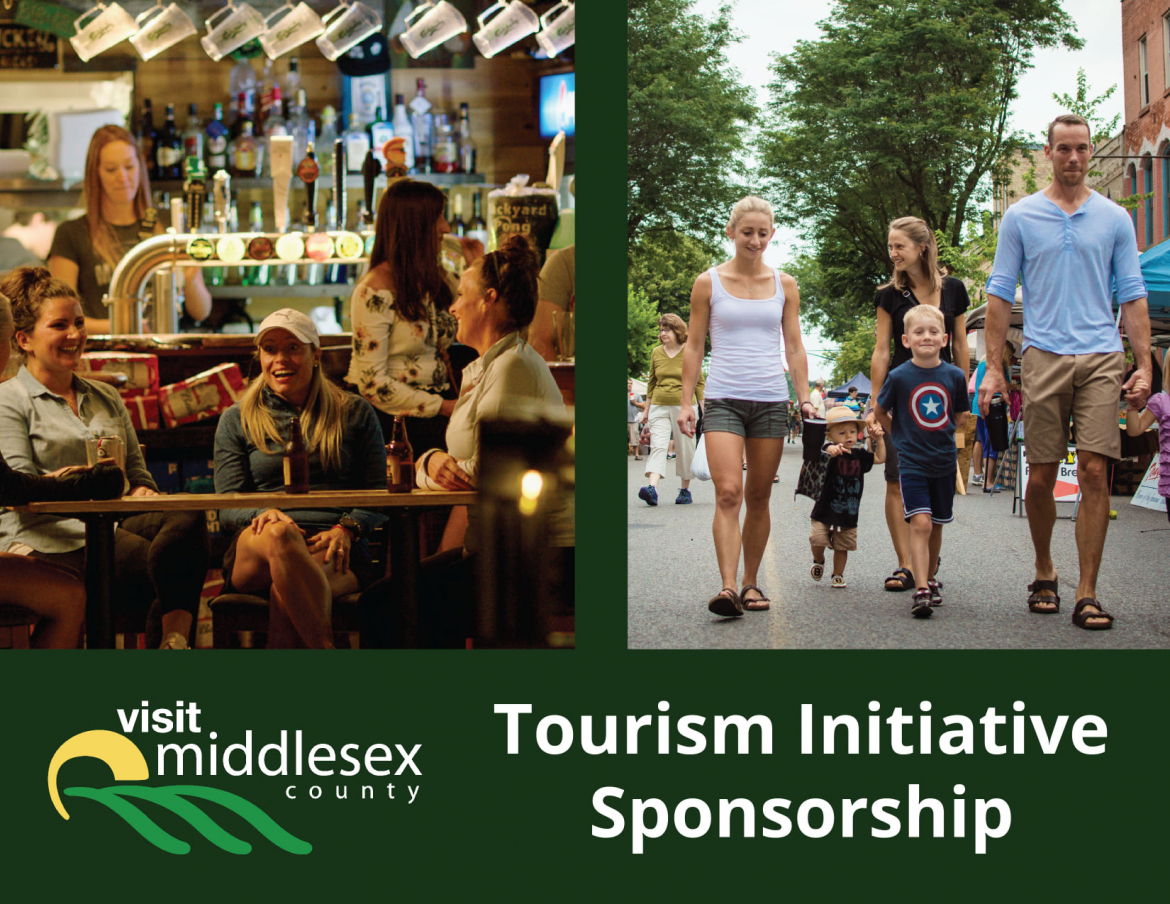 Middlesex County, in its role as the Destination Marketing Organization (DMO), is offering sponsorship as a means to foster partnerships between our local tourism stakeholders. The intention of "Visit Middlesex sponsorship" is to help stakeholders create experiences that elevate community presence, attract new visitors, and support the local economy. Community events intended to attract only local audiences are not eligible for tourism sponsorship. Only one sponsorship per year will be allocated to the same project. Applicants are reminded that all sponsorships are awarded on a year-by-year basis and are not to be considered as an ongoing source of funding. Eligible recipients include tourism operators, organizations, and lower-tier municipalities directly engaging in tourism initiatives.
Sponsorship requests for new events and experiences may not exceed 50% and/or $2500 of the cash budget per project. Sponsorship for returning annual events may not exceed $1000 and sponsorships overall may not exceed $5,000 in total per operator/organization per year.
Applications must be received a minimum of 30 days prior to proposed commencement of the project. Please submit your applications to @email along with any draft promotional materials for consideration. Complete eligibility criteria can be found on the application form below.