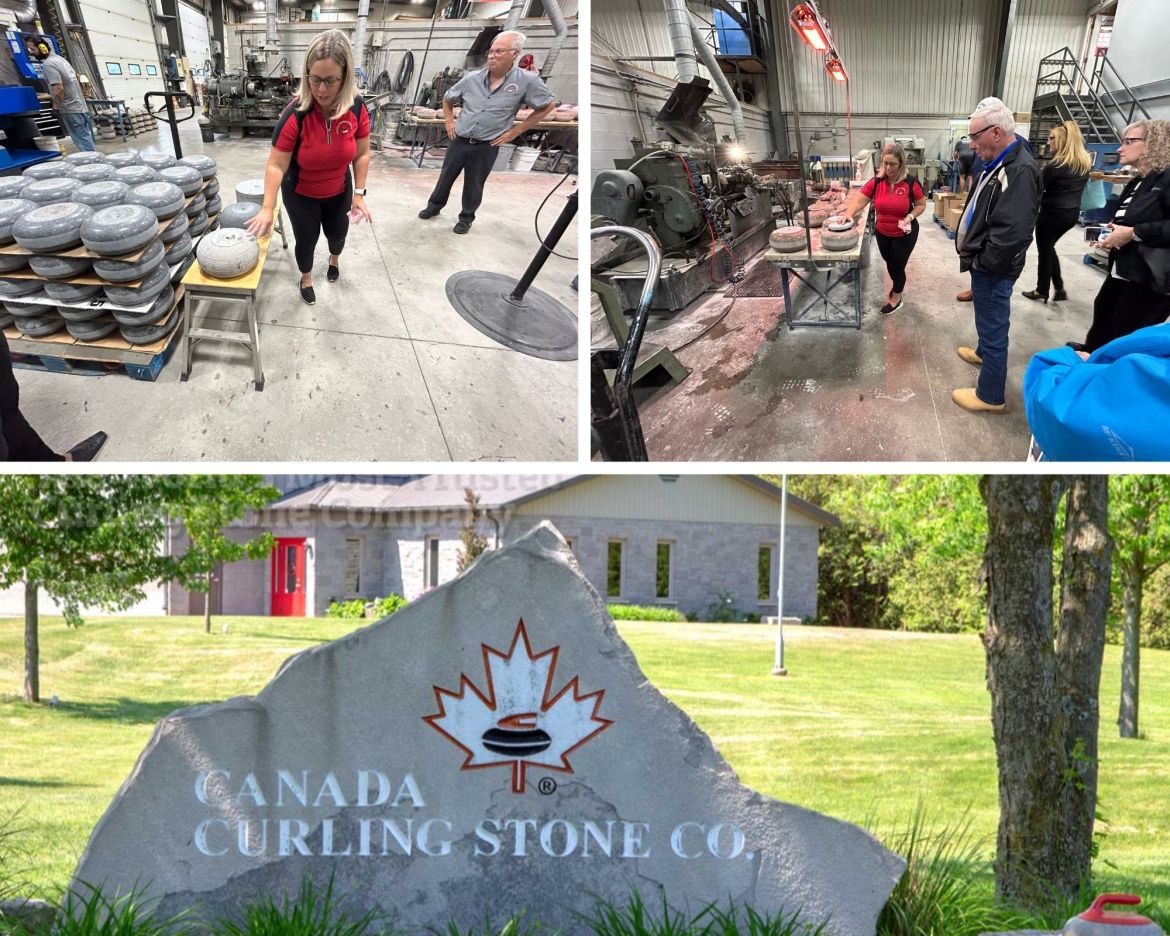 One of only two companies in the world that manufacture curling stones – Canada Curling Stone Co. opened their doors to the County on Thursday, September 28th to show how they have been manufacturing curling stones since 1992 for curling clubs around the world.
Situated just outside Komoka, in the Municipality of Middlesex Centre, Canada Curling Stone Co. is a major supplier of curling stones for Canadian curling clubs and globally including various competitive tournaments. If you happen to be watching curling on TSN the stones that are being used most likely are ones manufactured right in our backyard in Middlesex County.
Canada Curling Stone Co. is strategically located near Hwy 402. Being only one of two suppliers in the world, and having a "weighty" product, it is essential that the company can get their stones distributed to their customers efficiently. Highway access and the nearby proximity to major urban centers such as London, Ontario and the GTA is a huge advantage for logistical freight distribution options.
"It is amazing what is done at this company, and by getting a behind-the-scenes tour, you really do realize all the hard work that goes into manufacturing curling stones" commented John Brennan, Councillor for Middlesex County and Deputy Mayor, Municipality of Middlesex Centre.
Canada Curling Stone Co. is nicely tucked back off the roadway with tree coverage making it fit right in with the area. It is a great example of having a manufacturing business situated near other properties and uses without disturbing the rural landscape of Middlesex County.
Canada Curling Stone Co. employs workers in skilled trades including machine shop, computer numerical control (CNC), welding, and administration. Middlesex County honours the investment of Canada Curling Stone Co. and wishes the company many more years of success and growth for the sport of curling. We want to thank them for opening their doors for a tour of their facilities during one of their busiest times of the year.
To learn more about Canada Curling Stone Co. be sure to view our video highlighting the business https://youtu.be/2bz7oc64zLA?si=Bzd9jEOfaa0N6Ln7. Also stay tuned for other upcoming Middlesex County Economic Development events and Investment updates at www.investinmiddlesex.ca.