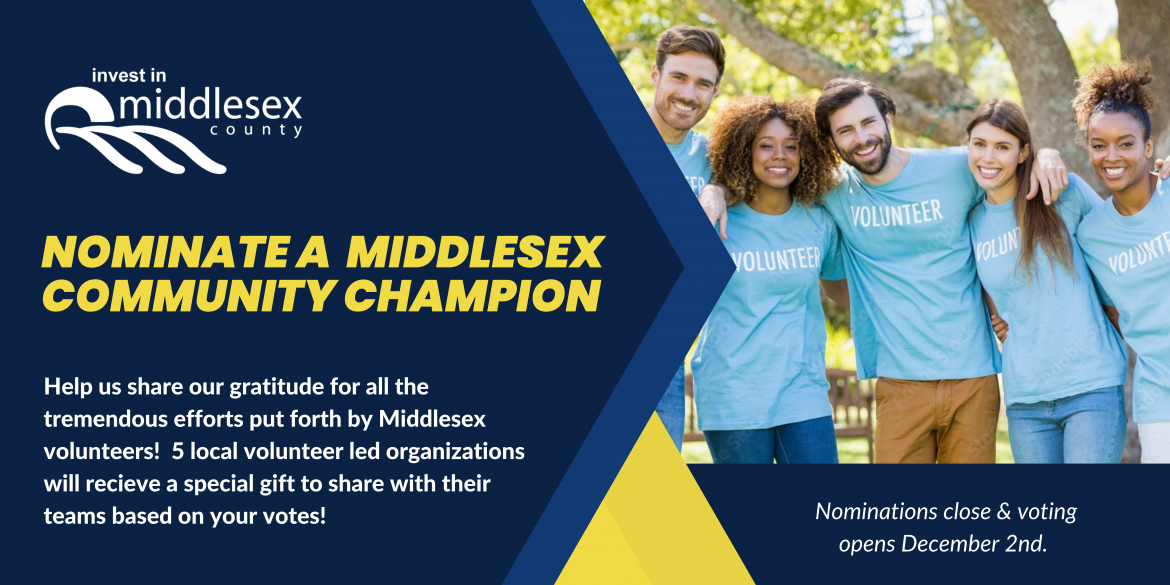 This year, we would like to say thank you to the local volunteer based organizations who help support and provide valuable care and services in our communities. Volunteers so generously donate their time to programs and initiatives across the County and deserve recognition for their contributions in making Middlesex such a wonderful place to live, work, and do business.
With YOUR HELP we are able to show our appreciation to 5 local organizations with a special gift to share with their team of volunteers. Just fill out the form in the link attached to nominate a local Middlesex County volunteer led organization! When nominations close late afternoon on December 2nd, we'll report back with a poll for voting in order to determine the 5 finalists to be rewarded.
Thank you for helping us share our gratitude for all the tremendous efforts put forth by Middlesex volunteers!