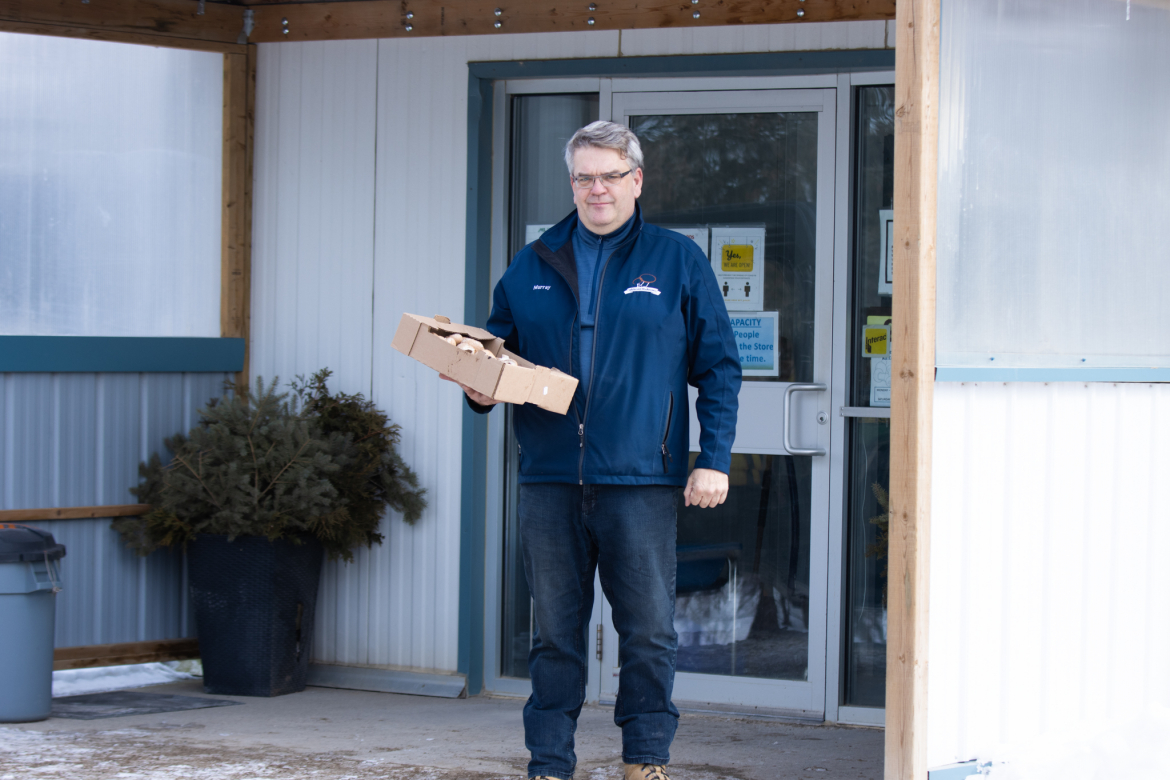 Middlesex County, ON
With the rapid rise in popularity of plant based meat alternatives, Middlesex County Economic Development is excited to congratulate Whitecrest Mushrooms on their expansion into producing vegan bacon in partnership with MyForest Foods Co. MyForest Foods Co. is an affiliate of Ecovative; the leading expert in technologies related to a product called mycelium. Previously known as Atlast Food Co., MyForest Foods Co. grows mycelium which is the vegetative root structure of mushrooms; harvesting them as complete proteins used to create their plant based MyBacon® strips. The company behind the product is backed by none other than Robert Downey Jr. himself. According to an April 15, 2021 article by Bloomberg, before the company rebranded from Atlast Foods Co. to MyForest Foods Co. it "raised $40 million from investors including Viking Global Investors LP, 40 North and Downey Jr.'s Footprint Coalition Ventures". MyForest Foods Co. announced earlier this year they had a successful trial with Whitecrest Mushrooms to produce MyBacon® Strips at commercial scale.
Middlesex-based Whitecrest Mushrooms, owned by Murray and Chantelle Good, produces Portobello and Crimini mushrooms in a controlled environment. The new partnership will involve pairing Ecovative's infrastructure with Whitecrest Mushrooms' growing expertise. "Our partnership with MyForest and Ecovative will allow Whitecrest to leverage our passion for innovation with our desire to produce this exciting new alternative protein," said Murray Good, President of Whitecrest Mushrooms Ltd., adding 'this opportunity will allow us to help sustainably supply the global food chain, objectively reduce Canadian carbon emissions, and bring a revolutionary new product to market."
"Advancements like this continue to attract new innovation and investment to the region's well established and rapidly growing agri-food sector. Local farming expertise, combined with an appetite for new ideas and technologies, makes Middlesex a prime location for the sector to evolve" says Cara Finn, Director of Economic Development. "Whitecrest Mushrooms have always been a great partner to the community and we are very excited to see their next steps. This new initiative clearly illustrates the innovative, sustainable and collaborative agri-business opportunities that can transcend borders and flourish in Middlesex County" adds Middlesex County Warden, Alison Warwick.
Contact:
Cara A. Finn, BBA, M.Ad.Ed, CMSM
Director of Economic Development
t: (519) 434-7321 Ext. 2347     email: @email
-30-